Business Online Banking Cash Management
You can handle everything from paying bills to processing payroll right from your office. It is safe and secure and there is no software to download or purchase.
ENROLL IN BUSINESS ONLINE BANKING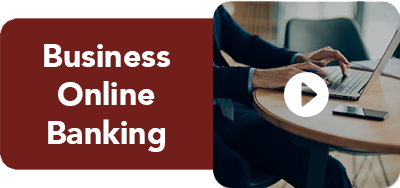 Account Management
View and manage multiple accounts from your office
Transfer funds between First Texoma National Bank accounts
Account balance alerts
Search for specific checks
Account reconciliation features
Issue stop payments
Send ACH files – create ACH files and send to First Texoma National Bank for processing
Re-order checks
Make Payments
Conveniently and quickly pay employees, taxes, and bills
Business BillPay
ACH Payments - send money to other institutions
Payroll - cost effectively direct deposit employee pay checks
EFTPS Tax Payments - make quarterly payments easily
Wire transfers – initiate wires online
Collect Payments
Quickly and effortlessly collect payments from customers and other institutions
Business Bill Pay
Paying bills online is convenient, plus Online Bill Pay is secure. Your online payment is processed through a secure Internet connection passing through fewer hands than a paper check, therefore providing fewer people with your account information and your identity. This program is free to all account holders. Online Banking is required to use Bill Pay.
Reminders/Email options
Organized history of paid bills
Payee categorization (medical, utilities, auto...)
Pay bills to individuals or companies
Payment calendar
Business Mobile Banking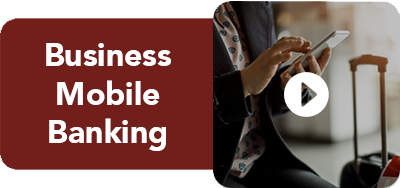 With Mobile Banking, you can access your account details from your smartphone, and it's free.
With just a few quick taps on your phone's keypad you can:
View account balances
Check transaction history
See which checks have cleared
Process transfers
Deposit checks
How to get started:
Simply log in to Internet Banking and click the 'Mobile Enrollment' link on the User Services tab to register for Mobile Banking. You will need your Internet Banking credentials to enroll.
Select the method you wish to use, whether it's SMS (Text) Banking or Mobile Banking or both.
Follow the instructions you receive as text messages on your phone, and you can begin using Mobile Banking right away.
**Cellular phone carrier charges may apply for internet access and text messaging. Contact your provider for information regarding those charges.
24 Hour Information Line
(877) 202-0975 (Toll free)
Access your account information 24 hours a day, 365 days a year. All you need is a touch tone phone, and you can:
Check your account balances
Review transactions that have posted
Receive a fax of your account transactions
Interest Information
Transfer funds or make a loan payment
See when your next loan payment is due
Merchant Verification - verify funds on a customer's account